Prima Industrie development process on the Chinese market continues: yesterday, the manufacturing plant of Prima Power Suzhou was officially inaugurated in Wujiang (Suzhou – Jiangsu province), 80 km west from Shanghai, in the presence of the Chinese and Italian authorities. The plant, which covers a surface equal to 8.000 square meters and which will progressively employ more than 100 operators, will host manufacturing, sale and after-sale activities for a wide set of machines for metal sheet processing (2D laser cutting, punching, press-brakes). In addition to manufacturing area and HQ offices, the plant hosts a large show room destined to welcome Chinese and Asiatic customers. Inside the premises a bound area is also present; this will allow the import of items arriving from the European plants, but destined to other countries, without custom duty. The Prima Industrie policy is to produce in China medium range machines, while the rest of the range shall continue to be manufactured in Italy, in Turin and Verona plants, in Finland, in Finn-Power Oy site, and in the United States (Laserdyne branded products). During the year 2014, also the commercial network of the Group in China has been reorganized, with a greater direct presence and sale and after-sale units in four areas of the country: the Northern area managed by Beijing, the Western area directly managed by the Company in Suzhou, the Eastern area where an office in the Wuhan area will shortly be established and the Southern area (including Hong Kong) in which the Group shall take advantage of the cooperation of Leeport distributorship.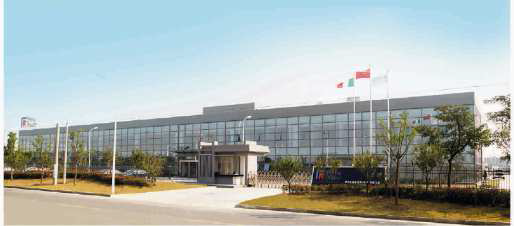 The Secretary of the Wujiang Committee of the Communist Party of China (Liang Yi Bo), the Vice Mayor of the city of Suzhou (Xu Ming) and the Ambassador of Italy in Beijing (Alberto Bradanini), besides Prima Industrie Group management, took all part to the Opening Ceremony. Gianfranco Carbonato, Chairman of Prima Industrie, declared: "Prima Industrie revenues in China were 42 million in the year 2014 and we are confident that we will double it within the next four years, thanks to the investments carried out in Prima Power Suzhou and to the reorganization of the commercial coverage in the country. The Chinese market represents approximately 40% of the worldwide market of machine tools and it is the second end market for our Group after the United States. This is a sign of the quick shift in the balance of the global economy; we need to have the best but especially the most competitive and suitable product for the customers' requirements, in order to sell it in the worldwide and win the strong competition".
Prima Power Suzhou is a company established under the Chinese law (WOFE) of which Prima Industrie S.p.A. owns 70%, while the remaining 30% is owned by Leeport Machine Tool Co. Ltd., a longtime business partner of Prima Industrie Group.