Alma has signed a partnership agreement with Ermaksan, a renowned Turkish manufacturer of cutting machines in the sheet metal industry.
Created in 1965, Ermaksan has been producing sheet metal cutting fabricating machines since 1980 and has become one of the world's leading companies in this sector.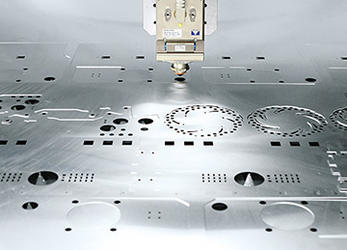 Ermaksan has decided to use Alma's nesting and programming software product with its laser cutting machines, and more particularly with its fiber laser cutting machines and four-axis machines for tube cutting. As a result, our solution will be distributed in more than 70 countries in the world.
The machine programming solution represents a high added-value component in Ermaksan's product offer and our software is one of most efficient solutions on the market.
Very careful attention has been paid to the post-processor development, in order to support all the functions, including the most specialized ones, of Ermaksan's laser cutting and tube cutting machines. The purpose of Ermaksan is to fully control the process of Alma's product pre-sale and setup in order to provide its end-user customers with a complete and fully integrated solution.
Alma Cam says it is very pleased about their new collaboration with Ermaksan, an innovative and dynamic company well-known for the quality of its machines.